---
UPDATED
COLLEGE & CAREER FAIR
The Katy ISD College and Career fair is scheduled for October 11th at the Leonard Merrell Center 6-8pm flyer
Save time and register for the fair in advance! Easy contact with universities!
Register before the fair and obtain your Student Barcode Pass!
Register using the link or QR code below. (Note: Registration is recommended but not required)
Sort by "Houston II"-Katy ISD College and Career Fair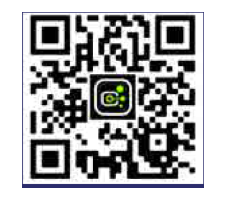 ---
---
Senate Bill 1843 authorizes that each school year, each school district is required to provide students in grades 10 through 12 with an opportunity to take the Armed Services Vocational Aptitude Battery (ASVAB) test. The ASVAB is the most widely used multiple-aptitude test battery in the world. It is not just a test for students interested in the military. As an aptitude test, the ASVAB measures your academic strengths, weaknesses, and potential for future success. Contact your campus' College and Career Facilitator for more information. College and Career Team
14th Annual Black College Expo
Saturday November 18, 2023 at NRG Center.
Seniors, Juniors and College Transfer Students can meet one on one with HBCUs and a variety of other colleges and universities.
Get Accepted on the SPOT: Bring several copies of your transcripts and ACT or SAT test scores (12th graders and some colleges may accept 11th graders)
Scholarships on the SPOT! American Airlines will be interviewing for jobs, internships and career opportunities for adults 18+.
Black College Expo™ is 10am to 3pm and the After Show is from 3pm to 5pm. The "After Show" features a Step Show, "Dance Off" for Cash, and Cash Giveaways, hosted by our celebrity ambassadors. For more information and to register, click HERE
TEXAS FIRST EARLY HIGH SCHOOL COMPLETION PROGRAM
Senate Bill 1888 (87th Texas Legislature, Regular Session, 2021), establishes the Texas First Early High School Completion Program to allow public high school students who demonstrate early readiness for college to graduate early from high school and earn a scholarship for one or two semesters at certain Texas universities. Information regarding the program is provided on the Texas First Early High School Completion Program Webpage and Flyer