COMMERCIAL DRIVERS LICENSE (CDL) CERTIFICATION AT RAINES ACADEMY  

---
COMMERCIAL DRIVERS LICENSE (CDL) CERTIFICATION AT RAINES ACADEMY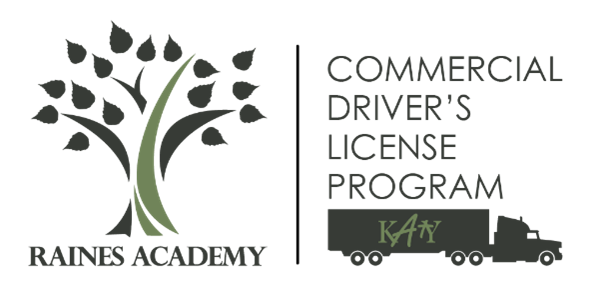 Beginning in the fall 2023 semester, Katy ISD is offering a Commercial Driver's License (CDL) Student Training and Licensing Program to rising 12th-grade students turning 18 and interested in obtaining a CDL. The Raines Academy CDL program will provides training and licensing for Class A (no additional endorsement) or Class A with a Class B Passenger/School Bus Endorsement. If you would like to apply for or request more information, please contact the Raines Academy College and Career Facilitator, Norma White, at normajwhite@katyisd.org or 281-237-2308.
---
COMMERCIAL DRIVER'S LICENSE PROGRAM – INFORMATIONAL MEETING
A CDL informational meeting will be held at Raines Academy on Wednesday, November 29, 6:00PM-7:00PM.
We will share information about requirements, scheduling, testing and answer any questions participants have.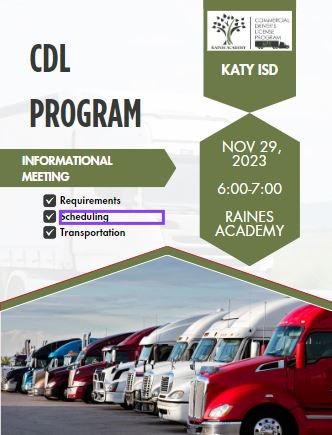 ---